HOW WE HELP
Custom
Software Solutions
Software revisions are driven by changing security concerns and new demands of user interfaces. Keeping old systems running can be more expensive than replacing them when your IT resources are being wasted on the support and maintenance of their outdated legacy IT infrastructure.
And what happens when your legacy system eventually fails and you don't have anyone who understands its code and architecture well enough to fix the problem?
72 Services, a Swiss company, helps you to modernize your software and develop your individual software solutions. Compliant with the latest development paradigms, security standards and APIs. Optimized for modern operating systems and hardware. And tailored to the current needs of your employees and customers.
so·lu·tions
(səˈlo͞oSH(ə)ns)
Means of solving problems or dealing with difficult situations.
Answers suggested or implemented to try and solve a question or problem.
Why should companies use
custom software?
Every company is individual, also in terms of the tasks of its employees and the needs of its customers. 72 Services designs and implements tailor-made solutions for your company, its employees and your customers, right here in Switzerland, without near- or offshoring. We find out what is really needed and implement this for you as individual software.Individual software meets the individual needs of companies, increases data security, offers long-term cost savings and enables efficient support and maintenance.
By modernizing your software, we will enable you to
Reduce the complexities of your business and enterprise software
Reduce system failure rates, maintenance and support costs
Improve the user experience that your existing business and enterprise software provides
Tweak the synergies between your applications
Boost your business performance by making application integration easier
Improve the agility and delivery times of your business and enterprise software
Enhance the security and speed of your software
The development of new systems and applications will help you with
Expanding the capabilities of your IT landscape
Properly integrating existing systems using new middleware
Dealing with changes in platforms and key technologies
Bridging large technology gaps between key systems
Significantly increasing the values which your IT generates
How can we help you with the development of your individual software?
The advantages of custom software are huge. Custom software is developed for an individual customer after their needs and goals have been analyzed in detail. Individual software is therefore tailor-made and "just fits".
The process of developing individual software applications in our company is as follows:
1. The analysis and planning phase
First, we use them to record the current state of the system: What is there? What hardware is in use? What are the current pain points of the users, operators and other stakeholders of the system? In a concrete planning phase, we analyze your business processes in order to be able to map them as workflows in the software.
We then analyze how the current system can be improved with new software. What exactly is needed? How should it look? We plan the technical side of the system together with your IT. And in workshops with your users, we design a user interface that they will feel comfortable with.
With this result, the planning of the project can begin. What needs to be done when? Which work packages are put together? Which resources are needed when? When all this is clarified then the development can begin!
2. The development phase
Now developing! But purposefully and carefully. This phase is agile , i.e. iterative. This gives you an early opportunity to test the software system as it takes shape. And you will also be able to give your feedback and express your wishes during development.
3. After development
At the end of the development, we carry out the rollout together with you and train your employees. so you don't just have to rely on our detailed documentation. In this way, the new system can be put into operation without a hitch. And even after this point in time, we are there to support you and your system. With support and updates so that the life cycle is uninterrupted and long.
What concrete advantages can you get with custom software developed by 72 Services?
Our many years of experience in the design and implementation of enterprise software systems flow into each of our custom developments for our clients. What's more, we don't just give you a finished piece of software; we are also able to keep that software system up-to-date and modern throughout its lifecycle.
Contact us today to discuss the development of your custom software.
About our customers
Our customer base is extremely diverse and ranges from authorities, universities, technology companies and transport service providers to retail groups. Whether small businesses or large companies – we are there for everyone. Our sphere of activity not only extends to Switzerland, but also to the rest of Europe. Every customer project presents us with new and extremely interesting challenges, which we are happy to master.
Convince yourself and take a look at our case studies.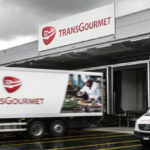 Multichannel – SAP Replacement Project
Transgourmet is Switzerland's leading wholesale foods company. Simon Martinelli was responsible for the software and systems architecture of their fully-integrated order entry and online store applications.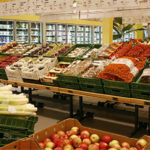 POS Redevelopment
The checkout and POS (Point of Sale) applications of Transgourmet, the leading Swiss wholesale company, required modernization. Simon Martinelli was fully responsible for their re-architecting and redevelopment.