HOW WE HELP
Software
Modernization
Software revisions are driven by changing security concerns and new demands of user interfaces. Keeping old systems running can be more expensive than replacing them when your IT resources are being wasted on the support and maintenance of their outdated legacy applications.
And what happens when your legacy system eventually fails and you don't have anyone who understands its code and architecture well enough to fix the problem?
so·lu·tions
(səˈlo͞oSH(ə)ns)
Means of solving problems or dealing with difficult situations.
Answers suggested or implemented to try and solve a question or problem.
To Your Rescue: 72®
Services


The Software Renovators
By modernizing your software, we will enable you to
Reduce the complexities of your business and enterprise software
Reduce system failure rates, maintenance and support costs
Improve the user experience that your existing business and enterprise software provides
Tweak the synergies between your applications
Boost your business performance by making application integration easier
Improve the agility and delivery times of your business and enterprise software
Enhance the security and speed of your software
The development of new systems and applications will help you with
Expanding the capabilities of your IT landscape
Properly integrating existing systems using new middleware
Dealing with changes in platforms and key technologies
Bridging large technology gaps between key systems
Significantly increasing the values which your IT generates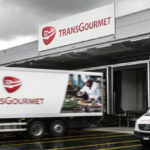 Multichannel – SAP Replacement Project
Transgourmet is Switzerland's leading wholesale foods company. Simon Martinelli was responsible for the software and systems architecture of their fully-integrated order entry and online store applications.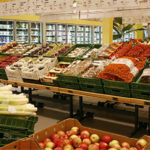 POS Redevelopment
The checkout and POS (Point of Sale) applications of Transgourmet, the leading Swiss wholesale company, required modernization. Simon Martinelli was fully responsible for their re-architecting and redevelopment.