What we do
IT
Consulting

and Strategy

IT consulting has proven time and again invaluable in supporting the work of IT teams. We can provide assistance with the integration of new software, performing software audits, and helping you decide which option is best for your business when modernizing your software. We would be happy to have a non-binding conversation to discuss your project. If you need professional IT consulting, contact us!
con·sult·ing
/kənˈsəltiNG/
Engaged in the business of giving expert advice to people working in a professional or technical field.
The business of giving expert advice to other professionals, typically in financial and business matters.
IT consulting for your software development
72® Services supports you with the following professional IT services:
Improving the productivity, effectiveness and satisfaction of your users

Increasing and improving your users' involvement in your software development process

Increasing end-user acceptance

Improving your software development process to avoid future problems
IT Consulting for your planning
improving business performance through simplified application integration

In improving the use of your IT resources and IT infrastructure, including your internal applications, your hardware environment and the skills of your employees

In the decision and strategic planning in which direction your IT should develop in the future
Technologies we work with
The world of IT consulting can be very diverse. Just like the variety of technologies we work with:
Java EE
Vaadin Framework
Hilla
Spring Framework with Spring Boot and Spring Cloud
Oracle Databases
SQL and JOOQ
Apache Camel and Apache Solr
And much more!
Our clients
Government agencies, universities, technology companies, transportation service providers and retail groups. Small companies and large enterprises. In Switzerland and the rest of Europe. Our clientele is very diverse and accordingly every customer project presents us with new and above all interesting.
Challenges that we are happy to master. Learn more in our case studies.
What are the advantages of hiring an IT consultant from 72.Services?
The advantages you can get by choosing our company for your IT projects are:
Decades of experience in software architecture and the renewal of legacy IT systems
 Rich experience in supporting small and medium-sized businesses and large corporations in the development of their tailor-made IT solutions
Active membership in industry-relevant committees, such as the Java User Group Switzerland
Multiple awards for contributing to the Vaadin Framework.
Our consultants are specialists with a lot of experience, a wide range of industry knowledge and a quick and uncomplicated approach. So you can trust that we will understand your situation. And be improved immediately with targeted solutions.
We would be happy to introduce you to some of the IT consulting projects in which we have been involved.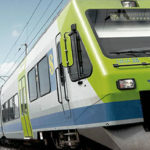 Building a Java EE Platform
Active in the transportation sector, BLS AG needed to build a Java EE Platform to modernize its IT platforms and applications. 72® Services developed this Java EE platform, and to this day it still forms the backbone for all of BLS AG's custom developments of business-critical applications.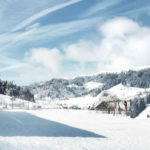 Project Methodology and Quality Assurance
The transportation company BLS AG was in need of new Project Methodology and Quality Assurance standards. Simon Martinelli provided a solution that has since lowered their project dropout rate by a significant amount.