The Art of Application Modernization: Making New Things Out of Old Stuff
Software integration and efficiency are critical elements of your business that impact your most important stakeholders. Software integration and efficiency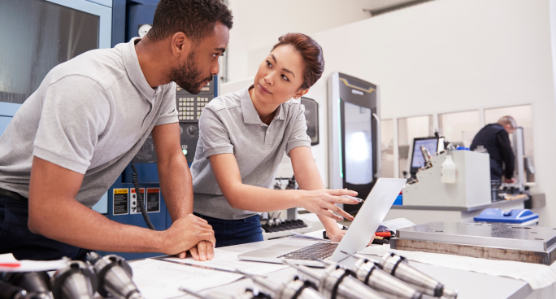 Software integration and efficiency are critical elements of your business that impact your most important stakeholders.
Software integration and efficiency are critical elements of your business that impact your most important stakeholders. Your software systems and their performance comprise a digital ecosystem designed to serve the needs of many individuals simultaneously. This always-on system surrounds your company's daily tasks, the consumer experience, and the long-term growth potential of your organization. From the boardroom to your workforce and your customers, it is critical to have the most up-to-date integration of your systems so they run smoothly.
Investing in secure, well-integrated technology benefits everyone in ways that are subtle and obvious. The frustration that builds up task by task over long load times can become a slow leak to the enthusiasm of your employees. A major software outage caused by long-overdue updates has the potential to result in weeks or months-long delivery delays to your customers.
The Secret Cost of Shortcuts
The most common reason that companies are reluctant to renovate their software, even when necessary, is the cost and the growing pains of change. We agree that change is difficult. However, a major aspect of consistently delivering for customers is adaptability in order to keep ahead of the competition. Making the commitment to streamline your software architecture helps reduce both business software costs and complexity over time. This change can make users more productive by giving them the satisfaction and positive feedback they need.
Moreover, the cost of delaying or completely avoiding upgrades is immeasurable in terms of the possible negative impact on your company's security and overall reputation in the industry. Failing to update your systems can come at an exponentially greater expense than the net price tag of investing in application modernization.
Lurking Security Loopholes
One of the biggest impacts of outdated software is the vulnerability to the ever-present risk of cyberattacks. There are thousands of industrial malware programs designed to target your systems in order to harvest not only your data but your customers' data, including their credit card information. Some of these malware programs can go undetected for months by security programs. Some hacking groups like FIN6 implement ransomware in addition to targeting PoS systems to steal and sell customer financial information.
Workforce Performance
Your workforce is the heart of productivity at your company. Outdated software can cause delays, deflated morale, and confusion among employees. Your company should be agile with seamless deployment to all users. The time and energy saved by working with renovated and integrated software solutions help your company get more done, effortlessly.
Your Customers
Whether or not your software solutions are customer-facing, they will ultimately have an impact on your customers. Over 70% of software users today are on mobile devices but legacy software is rarely optimized for them. By improving application access and user experience, you keep your customers happy and they remember you as their go-to solution for their needs.
Your Reputation in the Industry
Your reputation is built on how you are seen by customers, employees, and the wider public. Damage to your brand can come in the form of a poor user experience to a major data breach. Word of such events makes its way around industry tradeshows and the news cycle with the potential to cause catastrophic and irreparable fallout. With tech solutions becoming the make-or-break point for reputations across industries, it is critical that you leverage this opportunity for your company. This is especially true in the context of cybersecurity, where 87% of customers will take their business elsewhere if they feel that their information is not being handled responsibly.
72® Services has modernized the software and systems architecture of companies in the transportation, consumer goods, and technology industries. Read our case study about we helped the leading wholesale company in Switzerland by leveraging fully-integrated order entry and online store applications.
Application modernization is an artform in creating delight for our customers and yours. Indeed, there are many ways to quantify the innumerable benefits of a modernized software system, but the most important benefit is the invaluable improvements in the overall productivity, longevity, and brand reputation of your company; creating an optimal user experience for all.
Contact us for a quote to see how we can help make your software solutions better.