Enterprise Application Integration: The Foundation of Digital Transformation
The step-by-step process that is necessary for success is the purpose of enterprise application integration. Enterprise application integration is the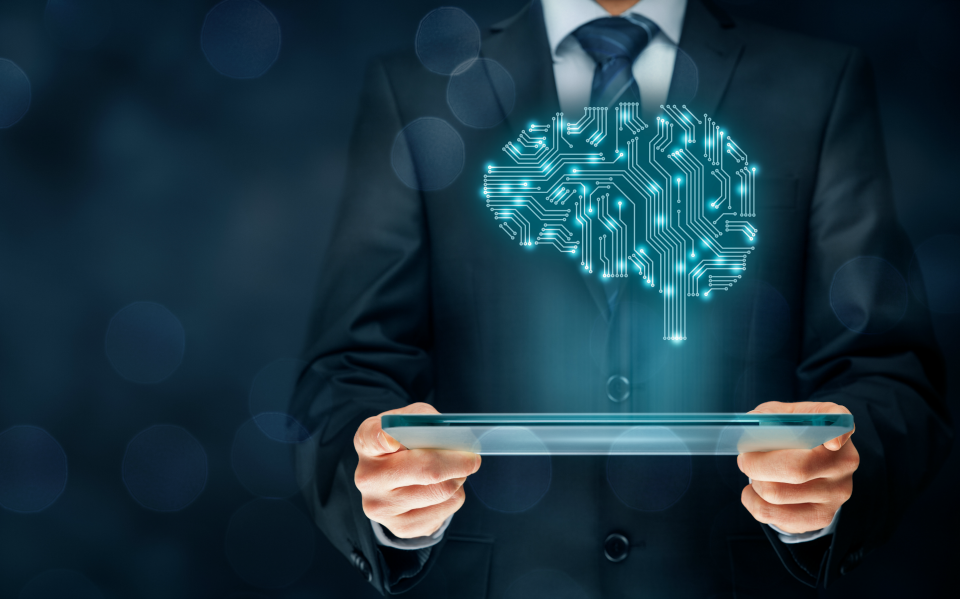 The step-by-step process that is necessary for success is the purpose of enterprise application integration.
Enterprise application integration is the foundational piece of a complete digital transformation for companies using legacy systems. The use of these systems and the complexity of decades of dedicated application makes it impossible for businesses to modernize all of them at once. The step-by-step process that is necessary for success is the purpose of enterprise application integration.
What is Digital Transformation?
Digital transformation is defined by i-Scoop as the profound and accelerating transformation of business activities, processes, competencies, and models to fully leverage the changes and opportunities of digital technologies and their impact on society in a strategic and prioritized way, with present and future shifts in mind. In short, it's getting a business up to speed with the modern digital world and industry trends to keep companies in the game with competitors.
Why do we need Enterprise Integration?
It is not possible to modernize all existing legacy systems to meet the requirements of the digital transformation at once. To attempt a project of this magnitude would take a business offline for an inordinate amount of time and result in unnecessary lost business, orders and likely clients. Therefore, one of the most important parts of digital transformation is the integration of legacy systems with new applications. This creates a solution in which we meet technology in the middle rather than overhauling an existing, functioning, but simply outdated system.
It's time for my company to explore enterprise integration, let's get in touch.
What is the difference between Enterprise Integration and Enterprise Application Integration (EAI)?
Enterprise integration is a technical field of enterprise architecture, which focuses on the study of topics such as system interconnection, electronic data interchange, product data exchange and distributed computing environments.
It is a concept in enterprise engineering to provide the right information at the right place and at the right time and thereby enable communication between people, machines and computers and their efficient co-operation and co-ordination.
Enterprise application integration (EAI) is the use of software and computer systems architectural principles to integrate a set of enterprise computer applications.
How have you used this in the past to help actual businesses?
Enterprise Integration Pattern and Apache Camel to the Rescue
The real heroes of enterprise integration are enterprise integration patterns and Apache Camel open source Java framework. These systems work to create accessible language translation from outdated systems and updated applications.
If you are intrigued by this language translation, you can refer to Enterprise Integration Patterns, written by Gregor Hohpe and Bobby Woolf for more information on the technical applications. This guide was written to establish a technology-independent vocabulary and a visual notation to design and document integration solutions. It describes 65 patterns for the use of enterprise application integration and message-oriented middleware in the form of a pattern language.
Apache Camel is an open source Java framework that focuses on making integration easier and more accessible to developers. It's a concrete implementation of all the widely used Enterprise Integration Patterns (EIP). Apache Camel includes connectors to nearly all types of applications interfaces and data stores and if not we can build the missing connector fast.
The Domain Specific Languages (DSL) make it easy to wire EIP and transports together and has first-class support for testing to ensure high-quality integration solutions.
How 72® Services Helps Businesses
72® Services is specialized in enterprise application integration with Apache Camel and provides enterprise integration consulting and implementation. In fact, we have worked so extensively with these applications and concepts that we are able to use exacting, expert skill in the implementation process.
If a client needs a production ready integration platform with world class long term support, 72® Services recommends Red Hat® JBoss® Fuse. 72® Services is Red Hat partner and has successfully implemented customer projects using Red Hat® JBoss® Middleware. Red Hat® JBoss® Fuse is a lightweight, flexible integration platform based on Red Hat® JBoss® and Apache Camel, which are both free open source and products.
72® Services is THE enterprise application integration Austin expert. Our extensive and successful use of these solutions for clients and our Red Hat partnership speak for themselves. Stop waiting for the day you can't deliver results, or worse, your system gives up on you. Contact our software architect today to get started and bring your processes up-to-date.