Computing Case Study: Tracing the Failures of COVID-19 Vaccine Portals
It's January 2021 in the United States. With the blessing of President-Elect Biden, Moderna and Pfizer plan to roll out the COVID-19 vaccine at warp speed.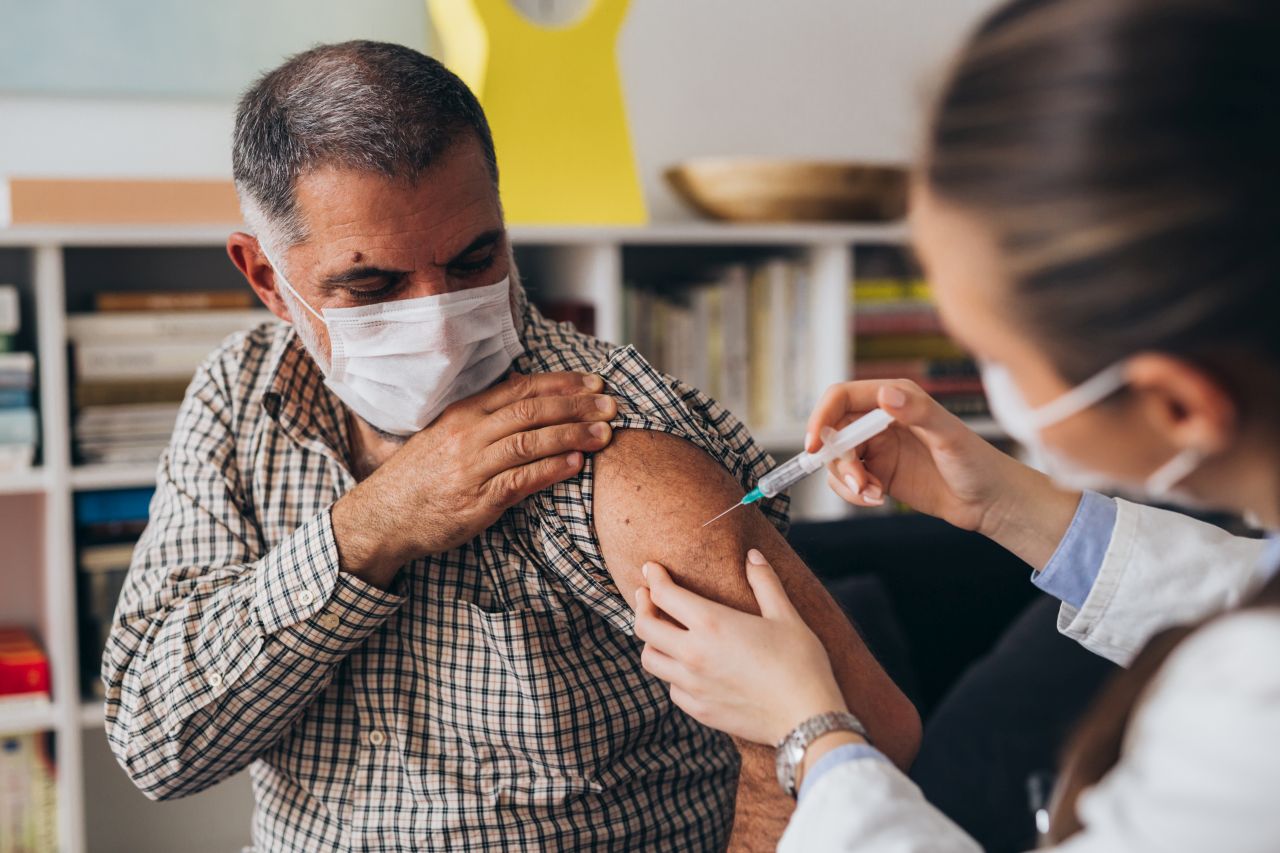 It's January 2021 in the United States. With the blessing of President-Elect Biden, Moderna and Pfizer plan to roll out the COVID-19 vaccine at warp speed.
It's January 2021 in the United States. With the blessing of President-Elect Biden, Moderna and Pfizer plan to roll out the COVID-19 vaccine at warp speed. Within days high-risk individuals were given the green light to make appointments and receive their first dose of the innovative vaccine. What happens next, you probably remember well: confusion, upset, frustration, and crashing websites across the country
From coast to coast, vaccine portals were failing. Even the country's epicenters of eminent technological minds, California and Massachusetts, were not spared. Los Angeles experienced a heightened struggle as Governor Newsom confused the citizens as to who was eligible to receive vaccines. Subsequently, the LA County public health website experienced prolific crashing.
What Went Wrong with the Vaccine Portals?
The breakdown of these websites was multifaceted. Part of the problem was that the demand for the vaccine outweighed the supply. In Los Angeles, more people sought the vaccine than were eligible due to miscommunication from public officials. This became particularly true when vaccine appointment access codes, reserved for hard-hit LA communities, were appropriated by ineligible populations to secure an appointment.
However, the distribution failures illuminated deep chasms within local governments' and hospitals' systems. And, these chasms were not limited to the US but touched the globe. From the anxiety-inducing vaccine roll-out delays in the EU, including in Switzerland, to similar failures with vaccine appointment portals, every country has been coping with obstacles in getting their citizens vaccinated.
Traffic
Beyond the human interventions which inflated demand, the websites built to set vaccine appointments were structurally unable to cope with the volume of traffic.
Consider MyTurn. The appointment software, utilized in California, had glitches from the outset. The Guardian reported that "the website often crashes, sometimes doesn't show any appointments at all, lists appointments that do not actually exist, or at times allows users to sign up for a first vaccine dose but not for the second." This is a familiar tune, one sung from sea to shining sea: websites are crashing, tensions are mounting, and high-risk people cannot secure a vaccine appointment.
However, this problem was observed before the vaccine roll-out, when COVID shutdowns had more and more people turning to telemedicine. Hospitals' and public health departments' systems were quickly overwhelmed by the instantaneous shift to virtual practices.
And it happened again when government websites responsible for disbursing essential unemployment benefits crashed around the country. Technological infrastructure was consistently inadequate in dealing with traffic associated with COVID-19.
Complex Demands
For many citizens, the failure of these systems was unconscionable. They overlooked the massive hurdles these systems were attempting to jump and saw only the failure of a simple online scheduler.
Reserving that initial vaccine appointment is only one of the many purposes these programs must serve. In addition to booking both appointments within the recommended window of 3-4 weeks of each other, local officials need to track the vaccine supply, the citizens who need them, and vaccine outcomes.
Likewise, these platforms could not keep up with shifting eligibility guidelines and didn't prioritize high-risk individuals. Fragmentation and data silos, a common consequence of the legacy systems used by hospitals and governments, make it more challenging to streamline complex processes such as vaccine appointment scheduling and supply tracking.
As the federal government pushed vaccine development and distribution, local governments were fumbling to get their communities vaccinated using portals with inadequate infrastructure.
Software Renovation for Vaccine Portals
The system failures were widespread and touched many corners of government operations. According to health data experts, hospitals and health departments need to "tap into widely available cloud computing infrastructure that is lacking" in those fields. Rather than tossing the current systems and developing entirely new ones, software renovation would allow the infrastructure to be updated without a complete overhaul.
"Covid uncovers the weaknesses in our system," said Ken Mandel, director of Boston Children's Hospital's computational health informatics program. "I think we do have the opportunity to both work on the rapidly stood-up systems now to address the need, but also to plan much more durable systems as we go forward." Both time and cost-effective, renovating legacy systems would solve the problems associated with these systems without destabilizing the current flow.
Equally imperative, legacy software is more vulnerable to security breaches; privacy is essential in healthcare, and software renovations provide security solutions for older systems. Renovating a system to a cloud-based infrastructure also makes maintenance more accessible and less expensive than requiring a specialized coder to work within ancient digital architecture.
As the Delta and Lambda Coronavirus variants spread globally, more people are looking to the booster vaccine to protect themselves. Governments, healthcare, and their vaccine portals need to be prepared for a similar, if not greater, surge of website traffic when it becomes available. Without a comprehensive fix, the failures are doomed to repeat.
Prepare your legacy systems for the demands associated with COVID with software innovation; contact us today for more information and start streamlining tomorrow.